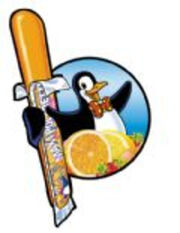 I Polaretti sono delle bustine di succhi vagamente chimici che, messi in freezer, diventano dei ghiaccioli. In un commento ad un post, Opaque fece outing e confidò di amarli. Data la natura maliziosa dei legaioli, e la forma fallica misto calippica degli oggetti in questione, i Polaretti diventarono i protagonisti di tutta una serie di gags e controgags.
In principio usati solo per accusare Opaque di latente omosessualità, i Polaretti diventarono ben presto metafora comune usata per indicare dolorose punizioni anali per trasgressioni più o meno lievi alla Sacra Guida degli Autori (frase stereotipica: Polaretti in arrivo per te!)
Ad blocker interference detected!
Wikia is a free-to-use site that makes money from advertising. We have a modified experience for viewers using ad blockers

Wikia is not accessible if you've made further modifications. Remove the custom ad blocker rule(s) and the page will load as expected.