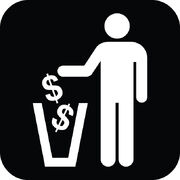 E' definito incauto acquisto un acquisto impulsivo, non necessariamente sbagliato, quasi sempre di materiale tecnologico o inerente alla propria nerdosità. A volte abbreviato con un semplice "incauto" è utilizzato sia a commento di un altrui acquisto sia a commento di un proprio recente acquisto.
Il tutto è nato come riferimento al sito internet IncautoAcquisto.com creato da Itomi, lo stesso creatore di Lega Nerd.
"Hai fatto un incauto", "Incauto in agguato", "incautissimo" o "incauterrimo" sono tutte varianti possibili, nuove varianti vengono inventate ed utilizzate di continuo.
Ad blocker interference detected!
Wikia is a free-to-use site that makes money from advertising. We have a modified experience for viewers using ad blockers

Wikia is not accessible if you've made further modifications. Remove the custom ad blocker rule(s) and the page will load as expected.