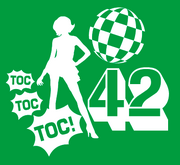 "La Figa, il Computer, Sheldon Cooper e il numero 42″ sono gli argomenti trattati da Lega Nerd fin dalla sua nascita: La Figa è fondamentale, attraverso articoli e gallery erotiche molto soft, identificate dal tag #NSFW, stimoliamo l'occhio dei nostri lettori. Se siete nel mood giusto e volete leggere solo i nostri articoli #NSFW potete indirizzare il vostro browser direttamente su seganerd.com
Il computer, secondo solo alla Figa, rappresenta genericamente la tecnologia e costituisce l'argomento principale trattato dal blog e notoriamente lo strumento e topic preferito da ogni "nerd".
Sheldon Cooper è il nostro totem: protagonista della serie televisiva "The Big Bang Theory" costituisce per noi il simbolo di una cultura, quella nerd, non facilmente identificabile: dal fumetto al gioco di ruolo, dalla letteratura al cinema, i nerd sono onnivori totali il cui unico scopo è vivere la loro nerdaggine liberamente e insieme a loro simili (siete mai entrati in una ludoteca?).
Infine il numero 42. Quarantadue è la risposta alla domanda fondamentale sulla vita, l'universo e tutto quanto nel romanzo di Douglas Adams Guida galattica per gli autostoppisti e sta a rappresentare la natura completamente senza topic del sito: su Lega Nerd si può trattare tutto e si troverà la risposta a tutto.
Ad blocker interference detected!
Wikia is a free-to-use site that makes money from advertising. We have a modified experience for viewers using ad blockers

Wikia is not accessible if you've made further modifications. Remove the custom ad blocker rule(s) and the page will load as expected.